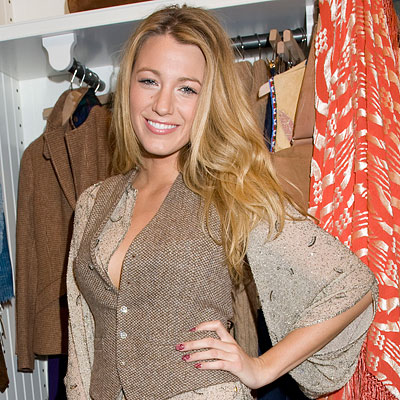 I love that rustic RL looks on Blake Lively and she is also my current fave. actress.
If you think I am over-dressed, I would say you look naked to me!! haha.. Ok, just an excuse for me to step down!!


I always marvel how intriguing of the looks of Ralph Lauren runway collection every year. I am always a fan of all their collections, black label, blue label .... and even teens RUGBY. I have some pieces from their collection and they never outdated nor disappointed me each time I wore them.
I was just talking to my friends about how I am always over-dressed in someone's eye everyday. The thing is it is just a hobby, it's like a great chef cooks great food or enjoy a great meal everyday even s/he doesn't prepare the food him/herself. Once it becomes a hobby, it is almost hard to break it!! lol
My 5 years ago Miu Miu boots!! Love that distressed look.
It has zipper pulls on both sides, cool!!
Today I can't wait to wear my Ralph Lauren leather vest which I bought last year!!
MY ODJ.
1 TOP:
(all last year)
ZARA

Victorian style blouse

Ralph Lauren

brown leather vest

Boss orange

dark brown leather blazer
2. BOTTOM:
H&M
pleated skirt
3. ACCESSORY:
Vintage golden bamboo buckle belt

Chanel 08 pink camellia w/ gold trim earrings

eco bracelet
custom-made semi-precious stone ring

Black pattern hosiery or indigo leggings
4. Bag:
HoBo

distressed brown suede bag

Hermes Gris T. 35cm Birkin

Chanel matte white reissue 227 09



5. SHOES:
Miu Miu
distressed boots
or
Chloe
taupe tall boots
I was looking for a distressed cowboy boots couple months ago ... until I remembered this pair!!! Problem solved, my perfect Miu Miu!!
I thought I didn't wear busy enough for the look. Hum.... maybe scarf during the winter!! :P
Nop, I didn't carry my Birkin out .... just thought it might go w/ the look.
Oh, I had to change the leggings to black hosiery as I think Birkin needs a constructed look to make the look well pulled together.
So this is another option....and yes, I love my Chanel matte white reissue day by day!! :)
Ok, that's enough for today's dress-up fun!!!
I guess 2 leather tops (vest & blazer) would keep me warm throughout this winter!!!
This is a YOUNGER me!!! Before my 25 years old anniversary birthday.... ha ha ha....



hha.... I pull out this look which I came up w/ last year!! Can't believe I blogged this far already!! *,*
That's my Chanel Rodeo Drive black perforated large tote!!! My all time favorite travel bag!!
Good night, girls. I have lots of "Gossip Girl" to catch up!!!